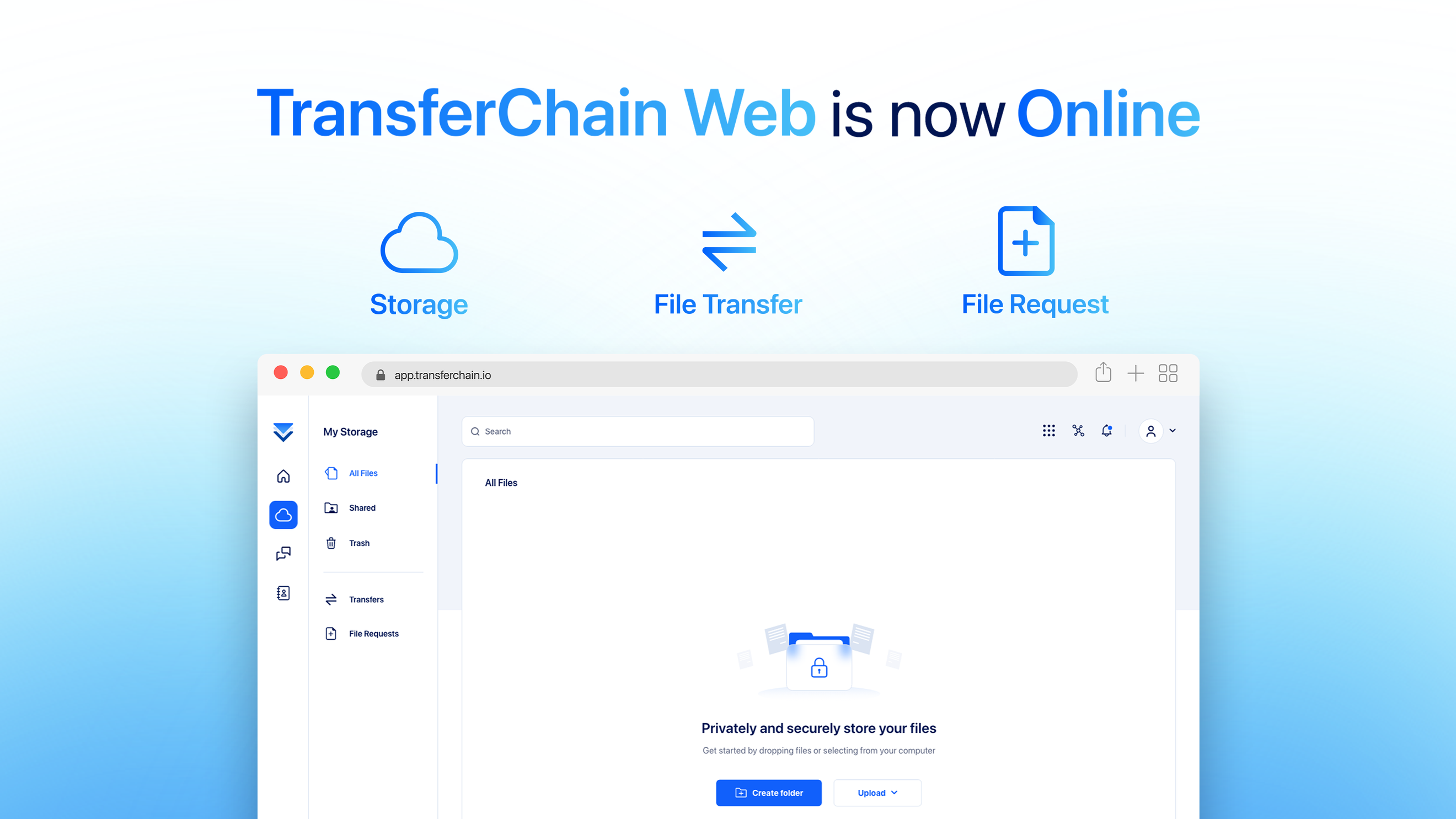 Introducing Blockchain-integrated TransferChain Web Access
Last week, we launched a new feature that many of our users have requested: TransferChain Web
We have created the safest way to access your files directly from a browser. On top of that, you can now start using TransferChain without having to install an app. This not only improved our user experience from start to finish but also gave us a chance to upgrade our user interfaces along the way.
The protocol used in creating TransferChain Web is identical to those employed in other TransferChain applications: client-side end-to-end encryption, cryptographic file-splitting, distributed cloud architecture, blockchain integration, and zero-knowledge encryption. As always, no one - not even TransferChain team, can access your files.
TransferChain Web safeguards your data and privacy far superior to any other browser-based solution.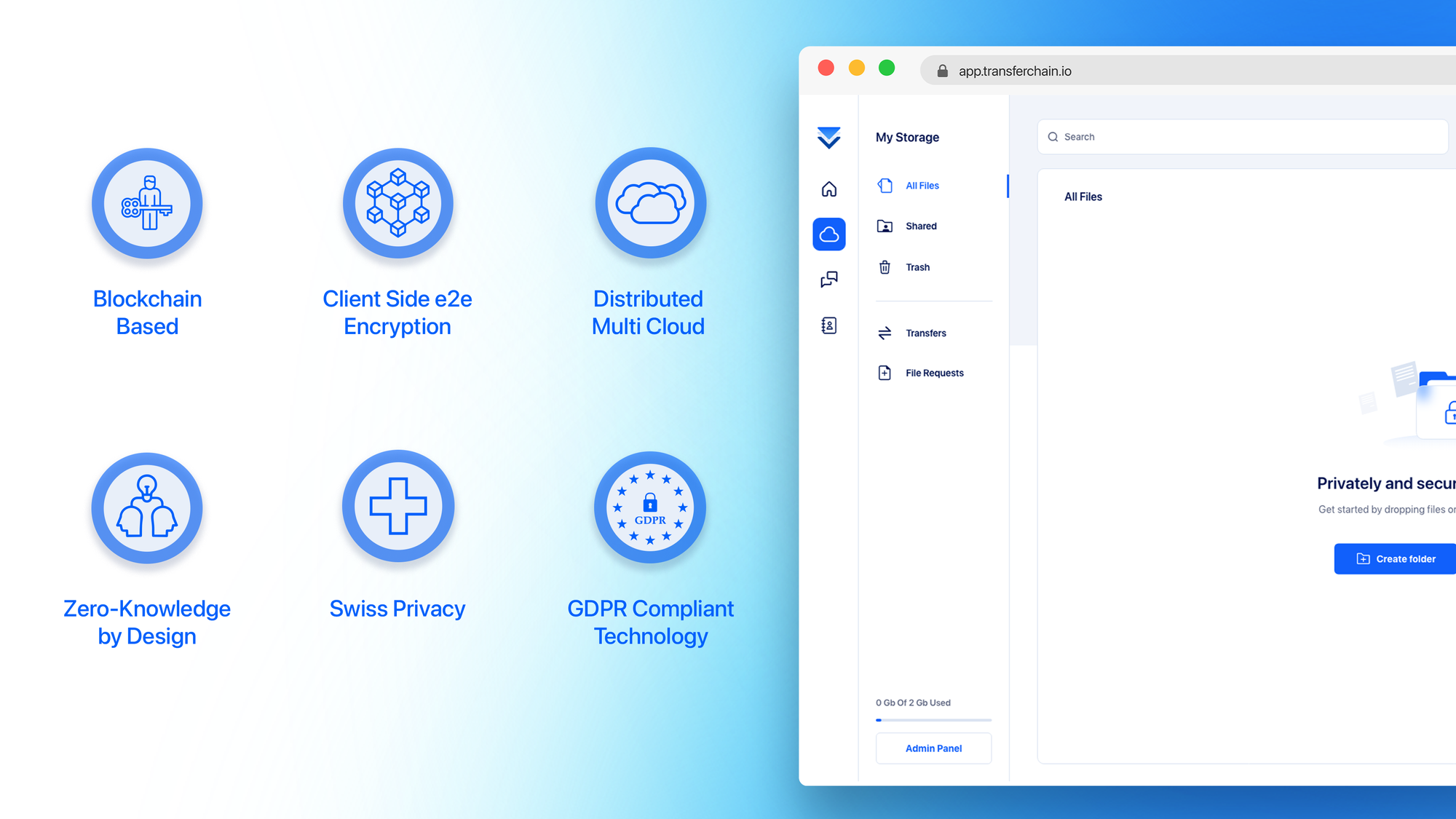 TransferChain is built on zero-knowledge encryption, meaning there is no point in time when encryption keys or files are visible to the servers (nor ever leave the client side). When you log into TransferChain, upload files, download files, or take any other action, your encryption keys don't leave your browser. It is extremely difficult to achieve full zero-knowledge encryption and combine it with blockchain authorization. None of the other solutions have achieved this, including Google Drive, Dropbox, and Box. Thus, unlike cloud storage providers that track everything you upload, TransferChain cannot access or track any of the files you upload.
In short, TransferChain can only receive chunks of encrypted files in pieces, without the knowledge of the accurate association of the fragmented data.
On TransferChain Web, users can:
Store files securely ✅
Transfer files securely (internal or external contacts) ✅
Request files securely ✅
Message 🔜
Shared folders 🔜
If you're ready to start securing your privacy, you're more than welcome to try TransferChain.
Join the newsletter to receive the latest updates in your inbox.