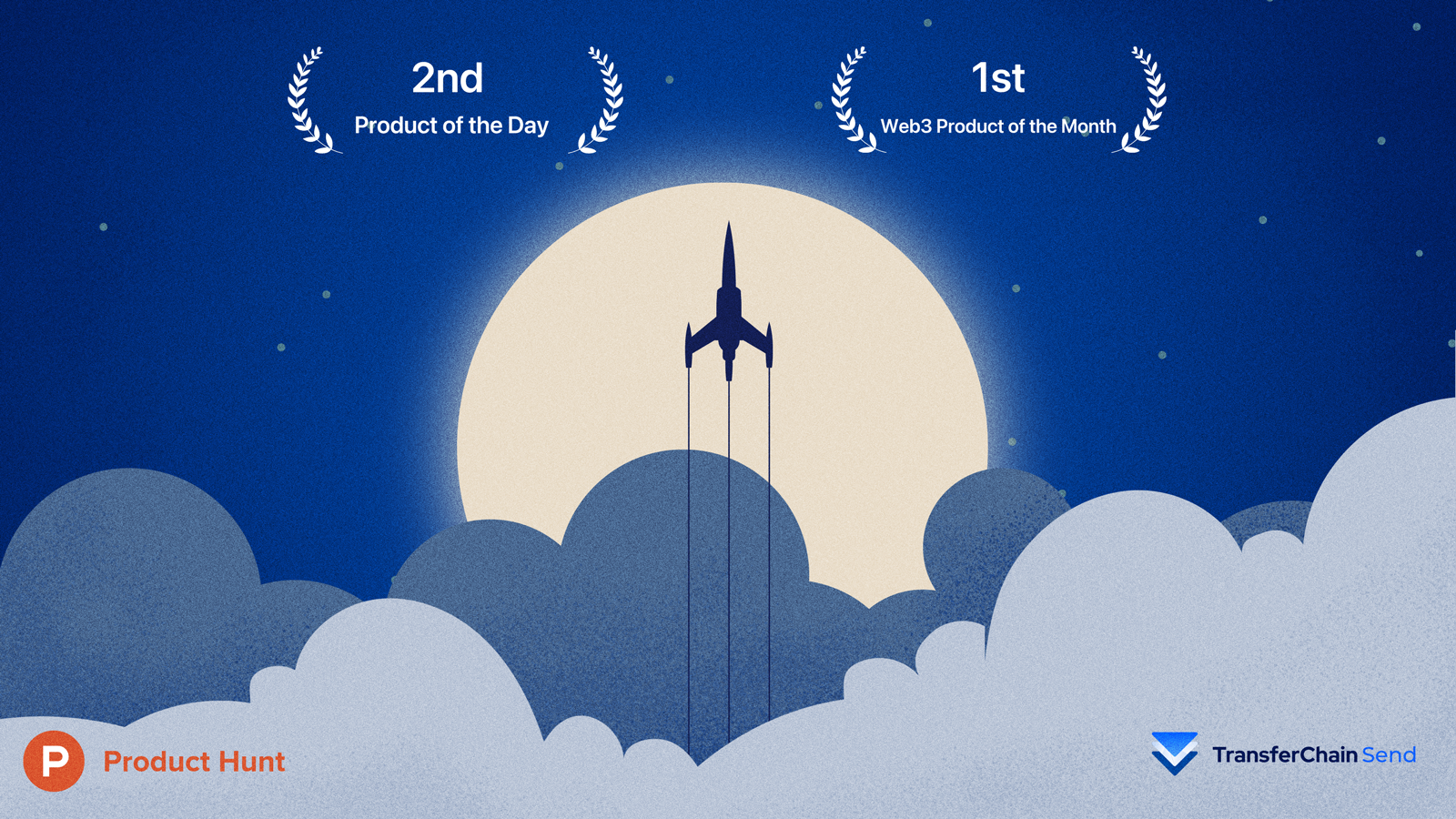 How to lead a successful Product Hunt Launch?
Product Hunt is an incredible platform to share your product with early adopters who are passionate about discovering the latest and greatest. Leveraging this platform to launch your product can help you grow your user base and rally your existing audience to spread the word.
On April 4th we launched our latest product, TransferChain Send, on Product Hunt. We ended the day as the second overall and the fifth product of the week. Also, we ended up being the #1 product of the week and month for the Web3 category.
More importantly, we received the most comments and questions from the community by a large margin. We earned the respect and interest of multiple parties and got a chance to showcase the details of our product. We received thousands of unique visitors on our product's web page. People started campaigns for us without our initiative to ensure this wonderful product receives the top spot it deserves. We made lots of B2B and B2C friends.
How did this all happen? With a meticulously created plan and working together with a wonderful team.
Before the launch, here is how we prepared:
Attend a local Product Hunt event to get a feel of the audience
Rally our community in advance
Pre-write and pre-schedule both your written and visual content
Create a detailed task list (500+ tasks) for our dedicated PH team to complete in a 60-day window (including the 30 day Coming Soon feature)
Create analysis to project our launch (includes top 3 launches of the day analysis, top coming soon products analysis, etc.)
Create beautiful images, and banners for the event
Change our social media pictures to invite folks to hit the "Notify Me" button
Create insightful discussion topics to stir the pot and receive interest
Create a "Launch Day 24-Hour" tasklist
Create a "Live YouTube" stream for the launch day
On April 4th, with our dedicated PH team of nine people (including our three founders), we started the 24-hour marathon at 10:00 AM local time. Our initial four hours were a great success. We rapidly dominated the ranks and sat on the first spot. Later in the day, another product followed us closely. In the last six hours, they barely passed us and pushed us to the second spot.
We had some lessons learned for the future as well:
Most social media companies limit outreach messaging amounts. We should have strategized our outreach methodology better to avoid blocks. Once blocked, the account in question was inactive for hours to be further investigated.
Our community contained thousands of individuals. In some of these cases, we made the effort to reach out to them early and build a rapport with them. Due to time constraints, we couldn't do this for all of them. Hence we missed out on some additional support.

To conclude, I'm extremely proud of my team. It's not often you get to enjoy your work, and I'm very pleased with the outcome. Our technology deserves to be a decacorn in the future, and we are slowly but adamantly moving toward our goal.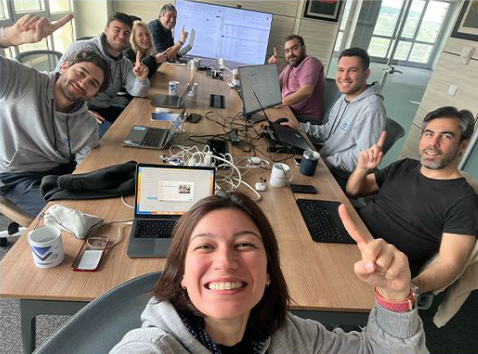 ​​We hope this update provides you with the information you need to ace your Product Hunt launch.

If you have any questions regarding the launch strategy or our experience, please don't hesitate to contact kaya.lordoglu@transferchain.io.
All the best with your launch!
Join the newsletter to receive the latest updates in your inbox.